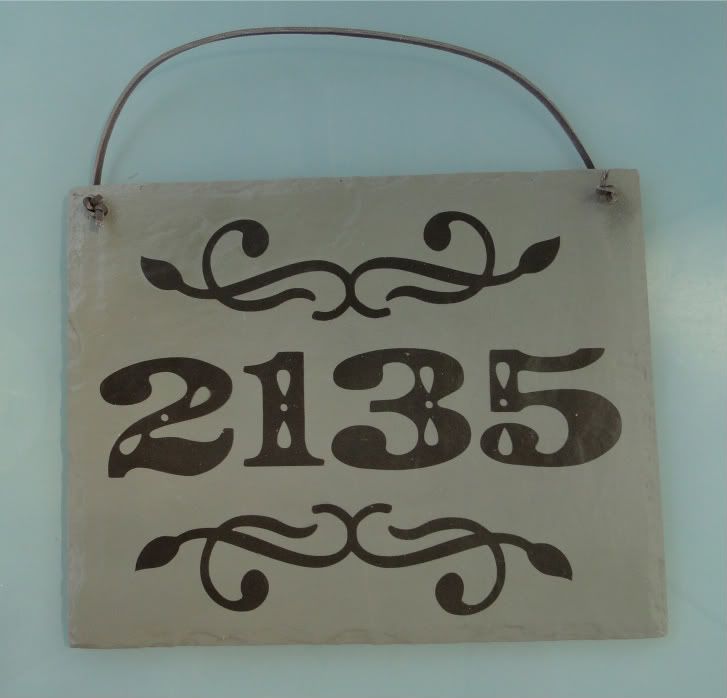 Here is an address plaque that I made for our friend Diane. My hubby did a lot of painting around her house this summer and since she moved into her house 20 years ago she's only ever had the pre-existing, adhesive, reflective numbers....the kind that some people have on their mailboxes. I wanted to make her something special to go better with her spruced up house! Plus...it gave me an excuse to purchase the Cindy Loo cartridge because I LOVE the font!! lol
I found this slate type plaque at J's in the clearance section. It was a pale blue with a patriotic scene on it from the 4th of July. I simply removed the twine rope that was used as the hanger and painted the entire plaque with a tan color spray paint and purchased a new piece of leather strap to use as the new hanger. Both the numbers and flourishes were cut from the Cindy Loo cartridge. I love how it turned out and more importantly...Diane was very surprised and loved how it turned out!
Thanks for looking! Have a wonderful Monday!