It's been another busy week around here! Yesterday and last night we had a Diversity Festival at our elementary school. This is the second time we've held an event like this and I have to say that this year was even bigger and better than the last!
We were all so tired by the time we finally made it home after clean up last night, but I wanted to share just a few of the pictures that were taken before the crowds started to arrive. We used both of the Paper Dolls cartridges to create all these adorable little people to put around the globe as you entered the main hallway. Of course we had It's a Small World playing in the background...gotta have my Disney touch added whenever I can! :) The monkeys hanging in the African exhibit hallway were also cut from Paper Dolls and they turned out so stinkin' cute that I just had to share those as well!
The exhibit booths, experiences, food and performances were all AMAZING!!! I am proud to be just a little part of making this event come to fruition at our school. We have an amazing family that spearheads this event and does all the major planning, scheduling and booking. We are very lucky and blessed to have the Kakuda family as part of our school family!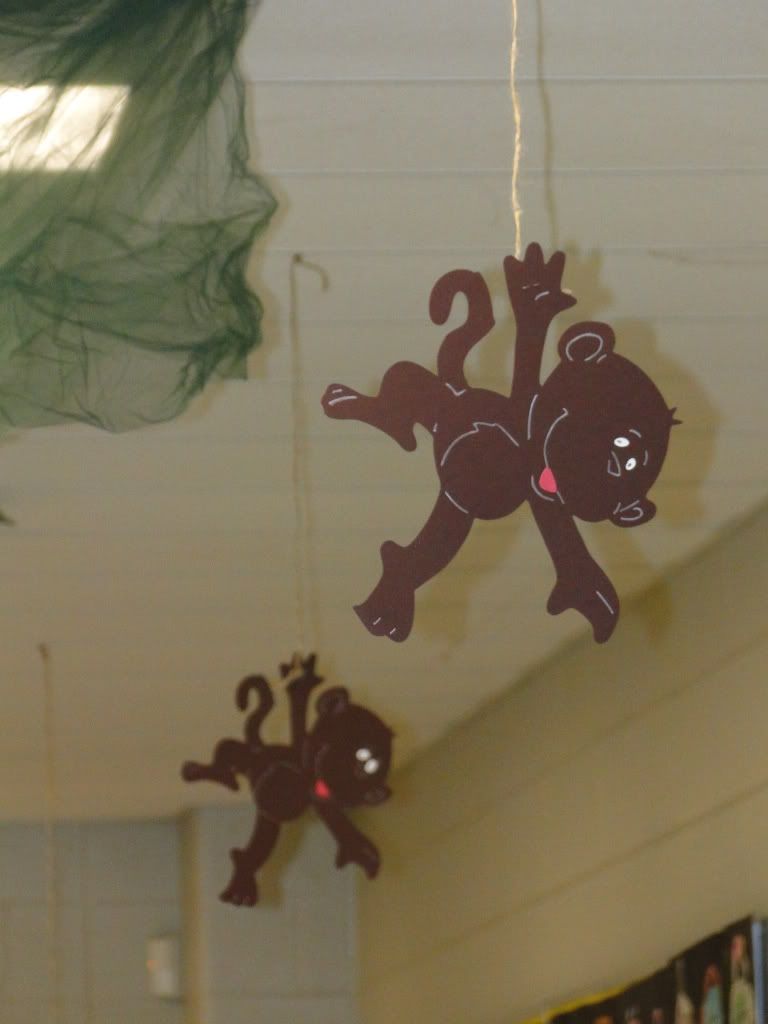 Of course as always...you can click on the photos if you would like to view them in more detail. I appreciate you taking the time to stop by and leave a comment. Your comments truly do brighten my day! Now I am off to check my blogger roll and see what fantastic creations you all may have posted on your blogs this morning and crossing my fingers that I'll stumble upon a blog hop or two! Hope you all have a glorious weekend!