One of the best parts about going during the holiday season is getting to see Scrooge McDuck! He is one of those rare characters that is hard to find! ...and of course we always love a chance to pose for pictures with Donald in one of his many outfits!
I had found these little adhesive stud embellishments a couple years back at WalMart. I believe they were Martha Stewart and thought they would be great on a Christmas LO for bulbs or lights. The Santa hat on Donald was cut from the Winnie the Pooh cartridge. Thanks so much for taking the time to look! When I look at these pictures I can't believe this was only a little over a year and a half ago! My boys have grown so much! Where does the time go???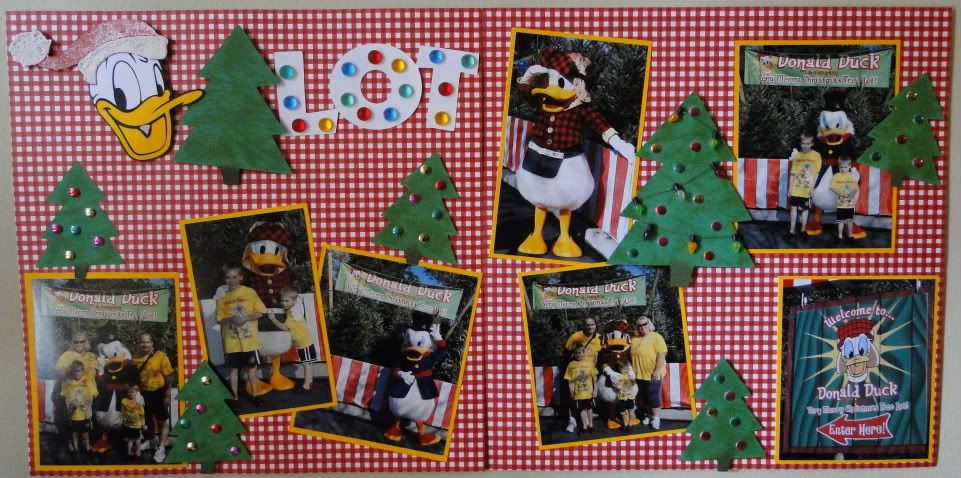 This is another one of those 2 page LO's that is more easily viewed if you click on it to make it larger.