Both of my boys are WDW veterans, Parker age 9 with 10 trips under his belt and Tanner age 5 with 6 trips under his and the Kidcot Stations are something that we had never taken the time to fully complete. They had done one or two before, but for our anniversary trip I told my husband that something I really wanted to do was for the boys to complete every station in Future World and in the World Showcase. WE DID IT! I took some 4X6 precut white cardstock with me so that a cast member from each country could write "hello" to the boys in their native language. This ended up being a 5 page LO, but I just had to get every single country represented along with the boys posing for a picture of the cast member that wrote them their message.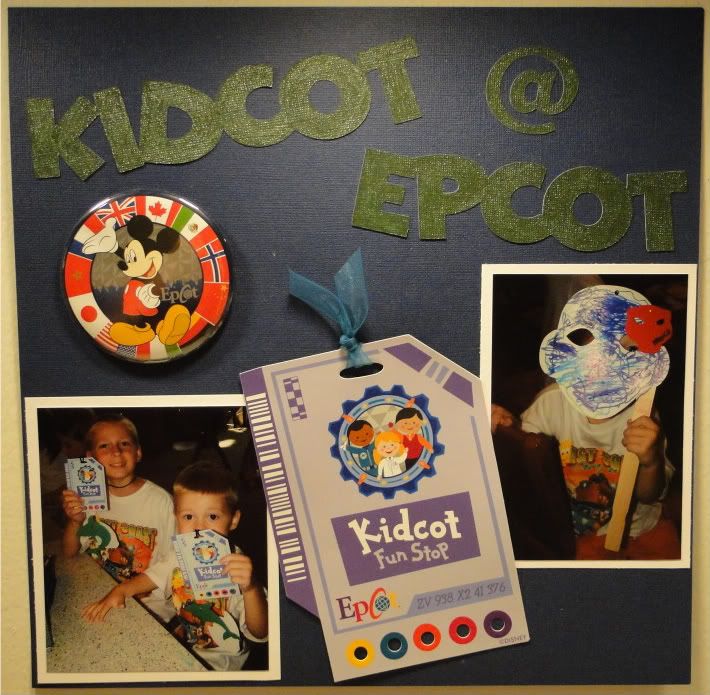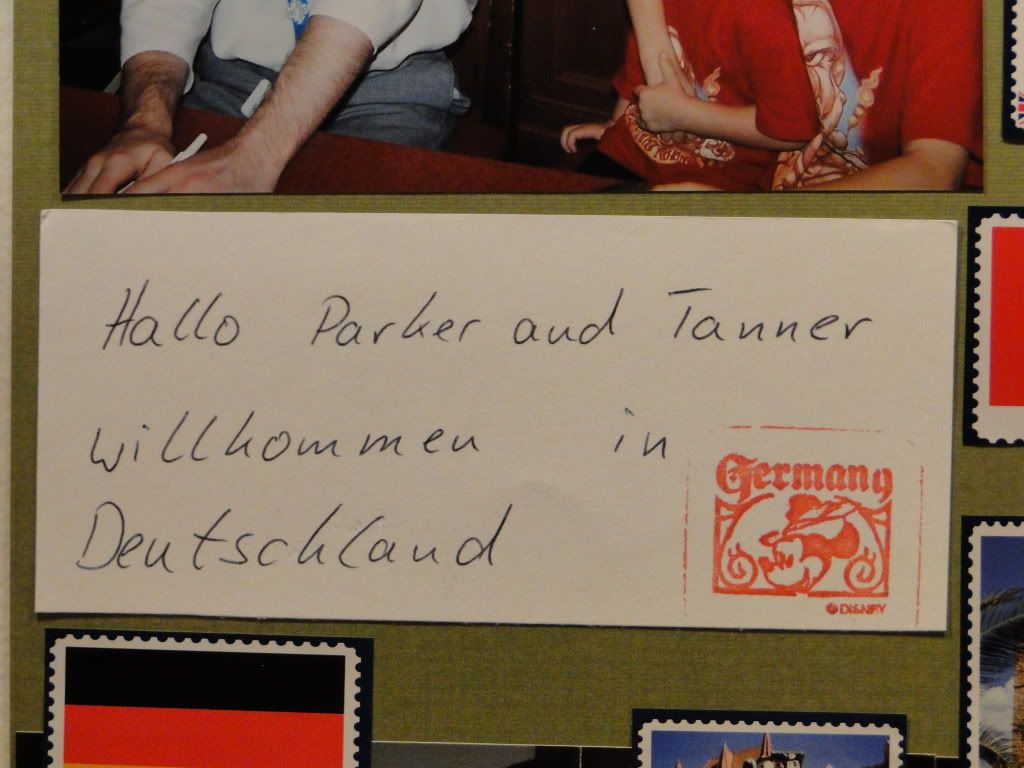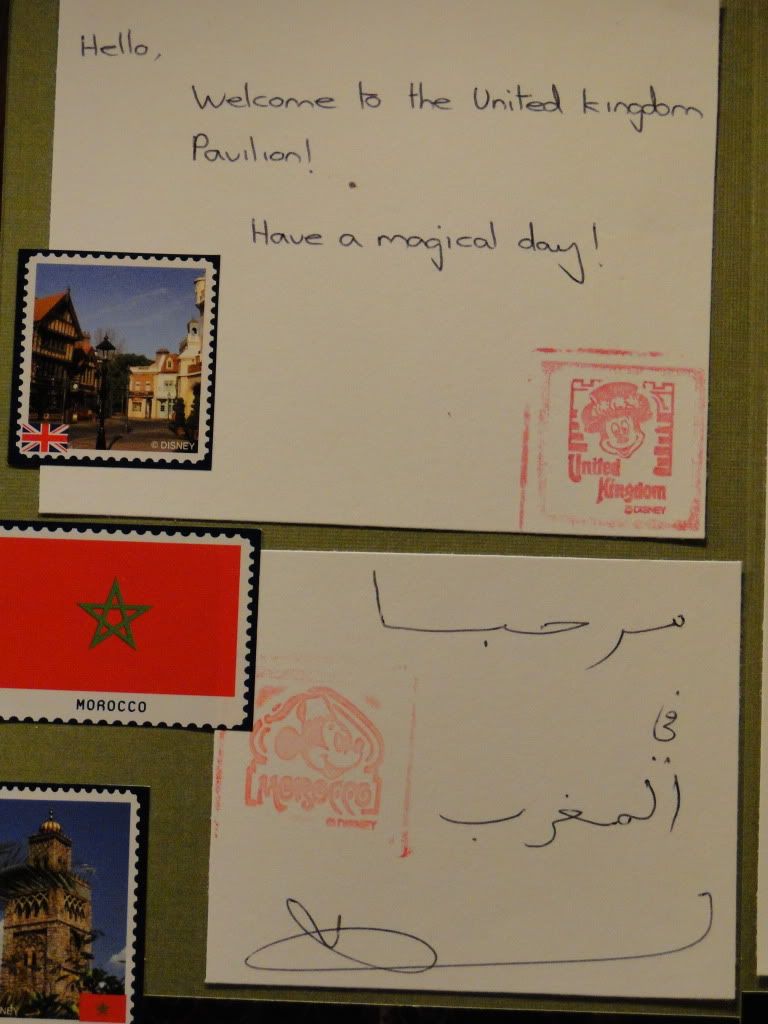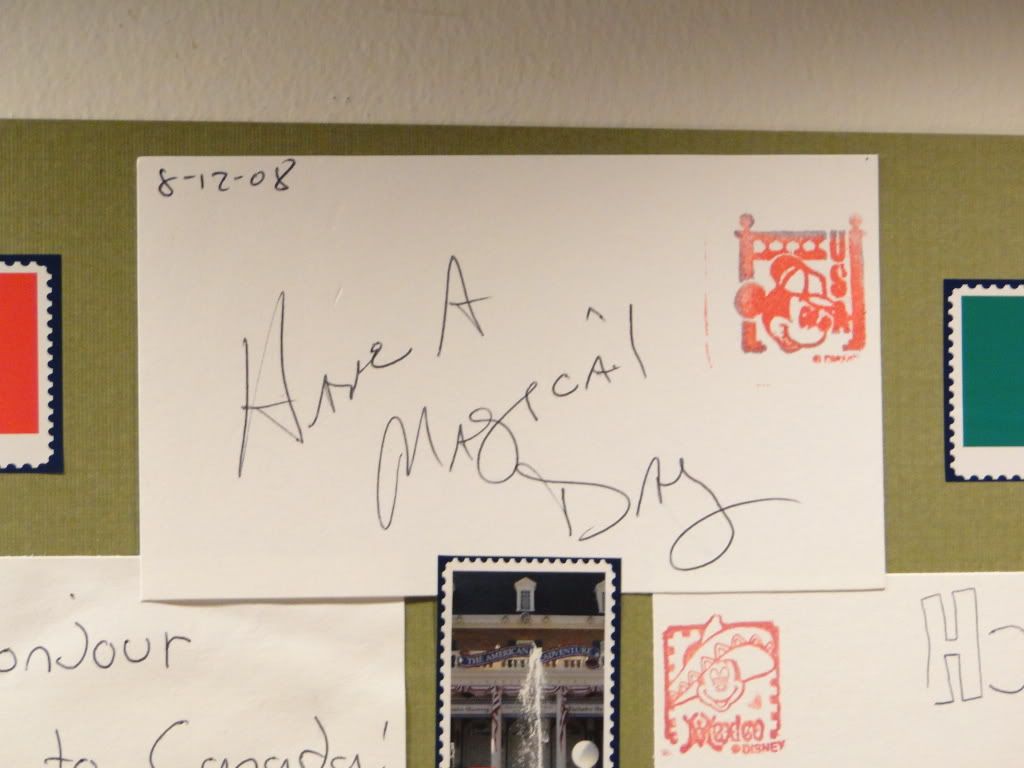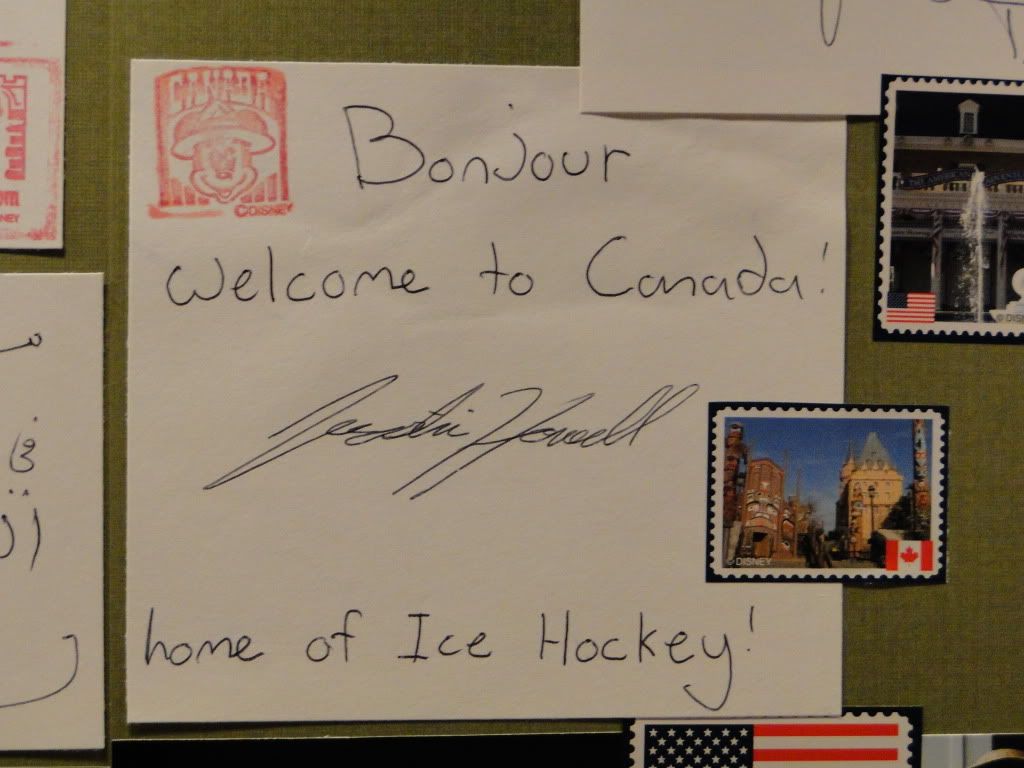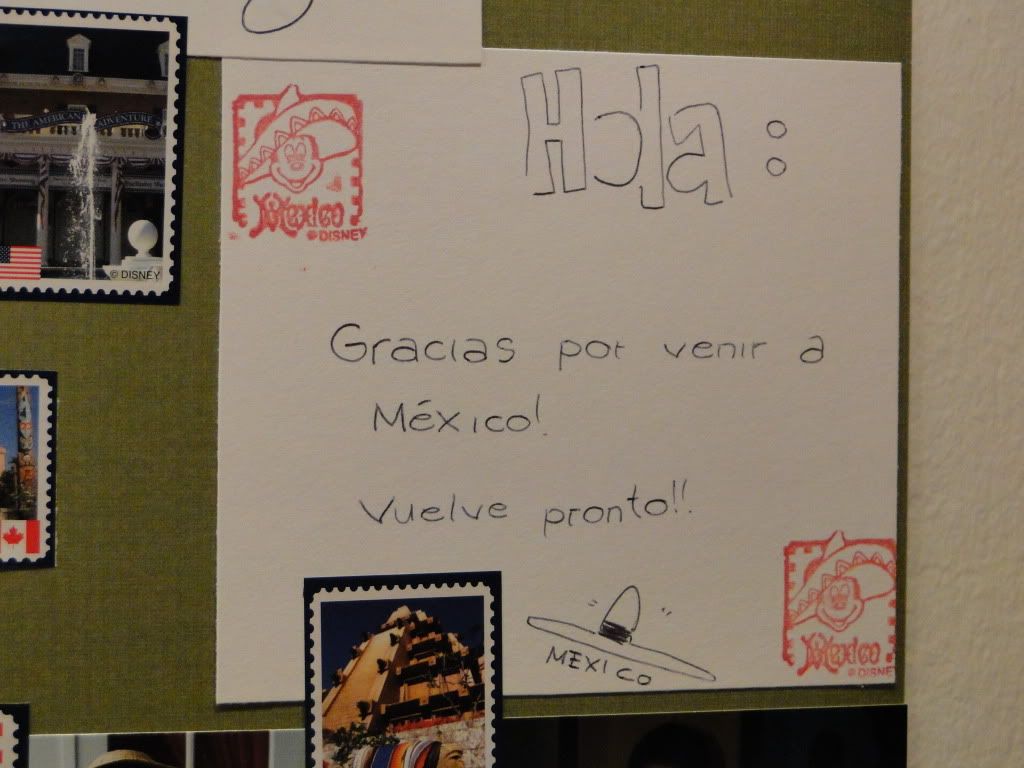 I loved these....he wrote both of the boys names in
Chinese & stamped their Chinese zodiac sign!