It is an absolutely gorgeous spring day outside today so it seems kind of funny posting Christmas ornaments and snow pictures! These are some photos taken of last month of the boys and Max playing in the snow. He was 4 months old and I think the last time I posted any photos of him anywhere was when we first got him in December! He's growing like a weed!!!
I love the ones of him bouding through the snow with his frisbee and his ears flapping in the air!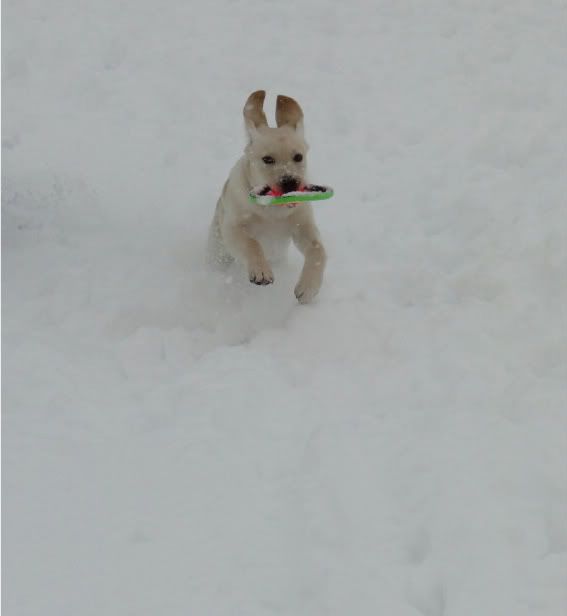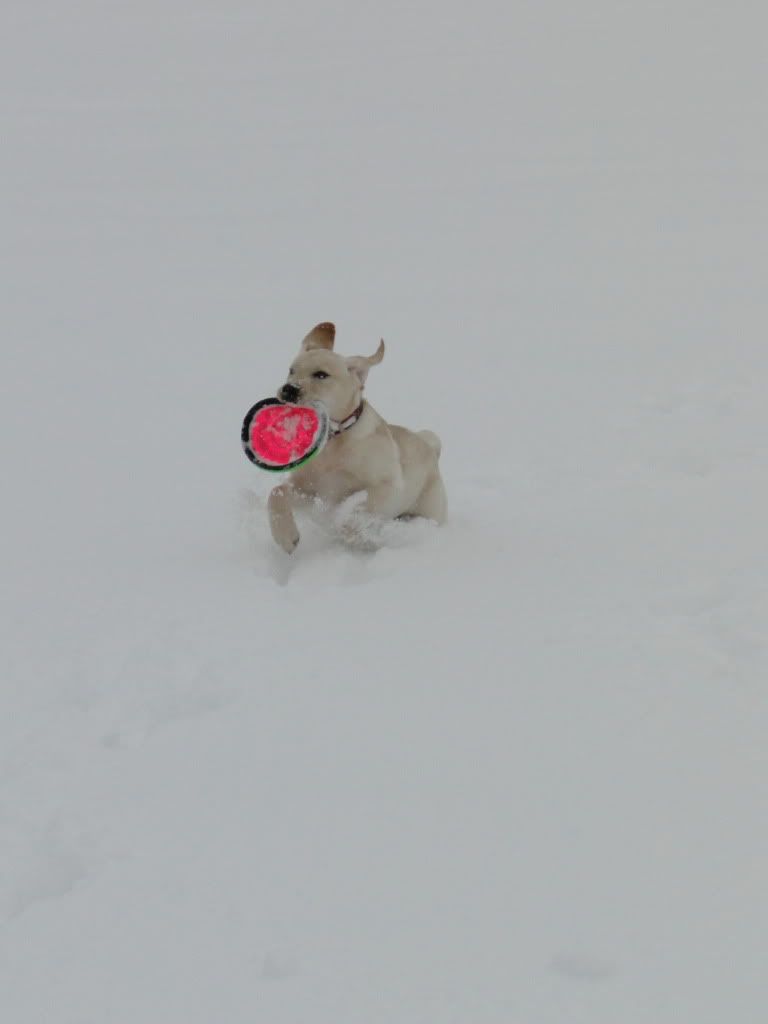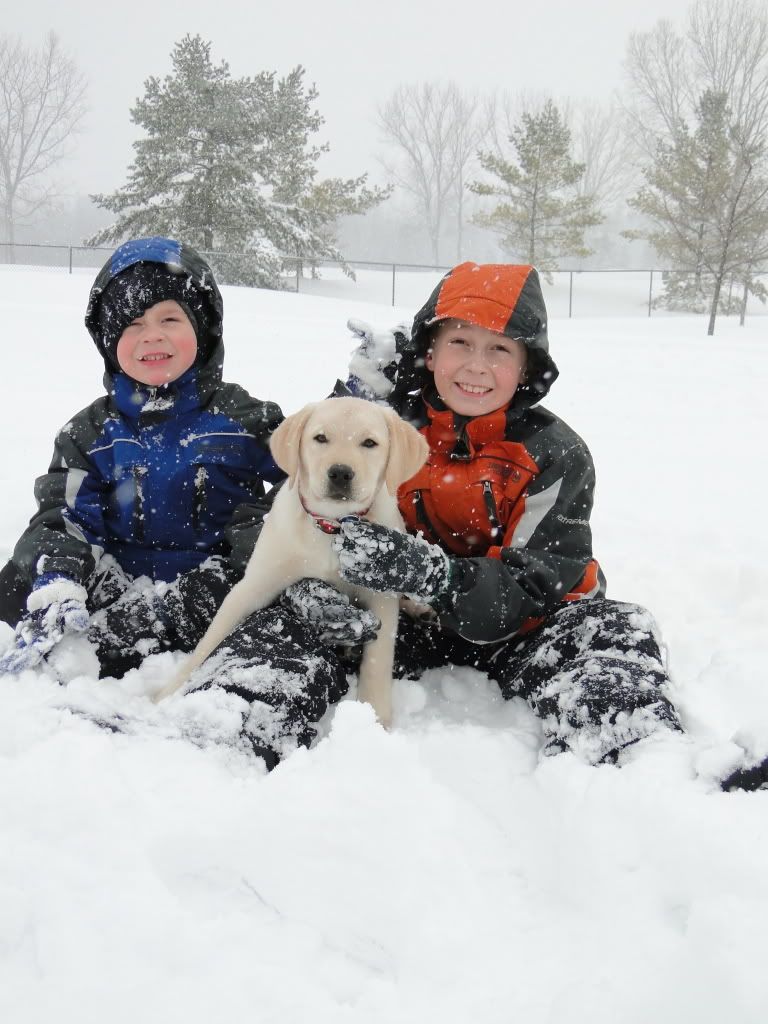 Tanner was trying to catch snowflakes in this last one.