Here is a project that I worked on with Tanner's Kindergarten class. This was a project that we worked on once a week for about 5 weeks. The kids had so much fun and learned so much about our wonderful state bird, the robin! There were three Kindergarten classes included in this project. Our class made a total of 4 robins, 4 nests and 27 recylced bird houses!
This was the finished display in the hallway leading to the gym on the night of the Science Fair.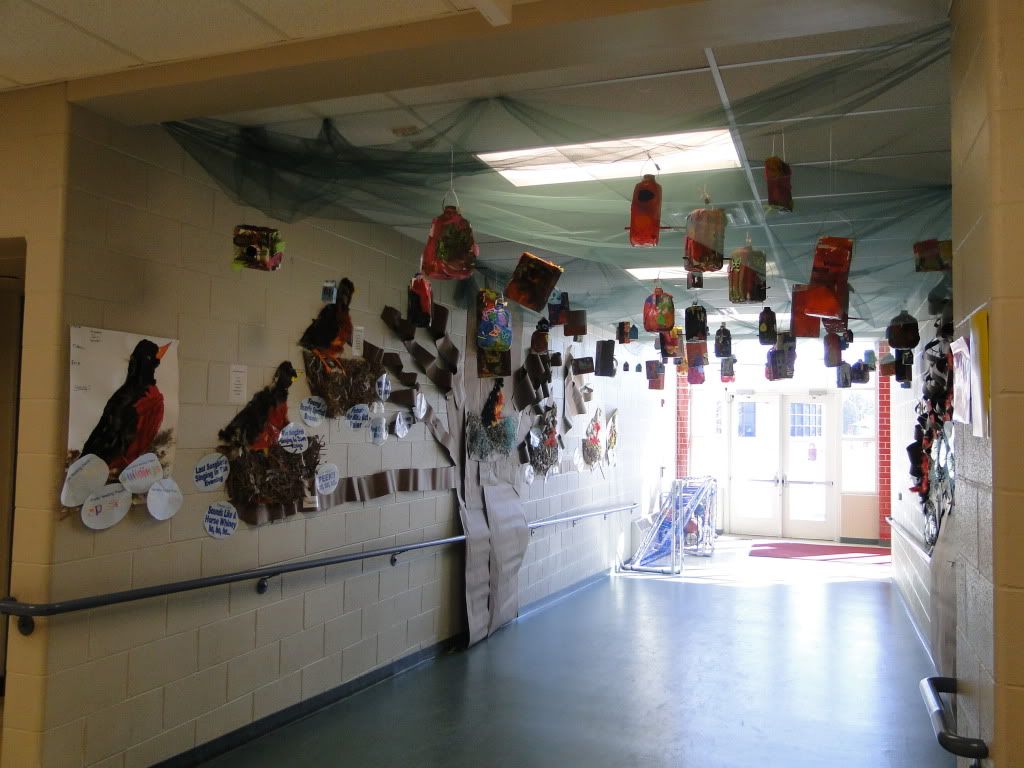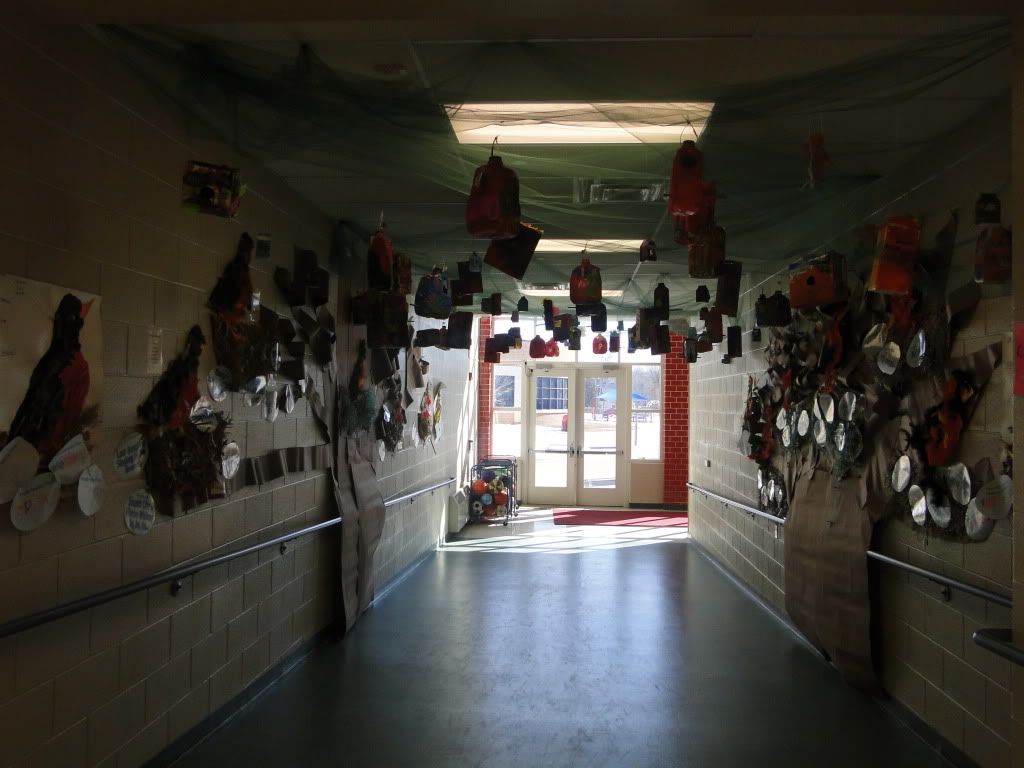 This was Tanner's group's Robin!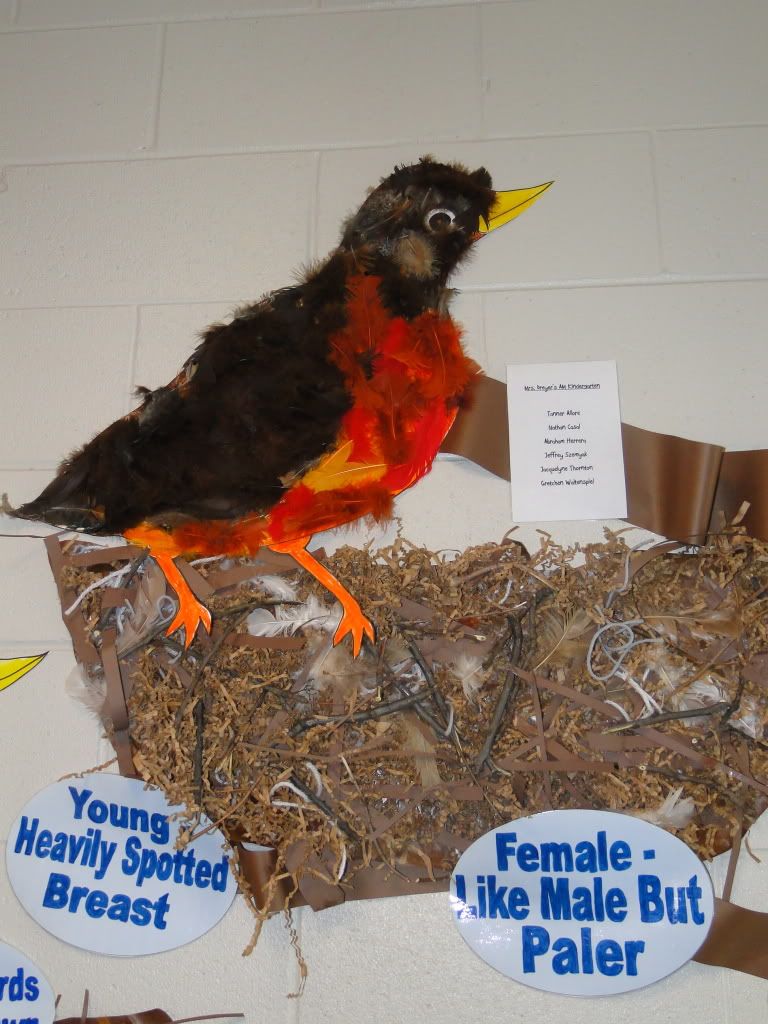 These were the other birds from our Kindergarten class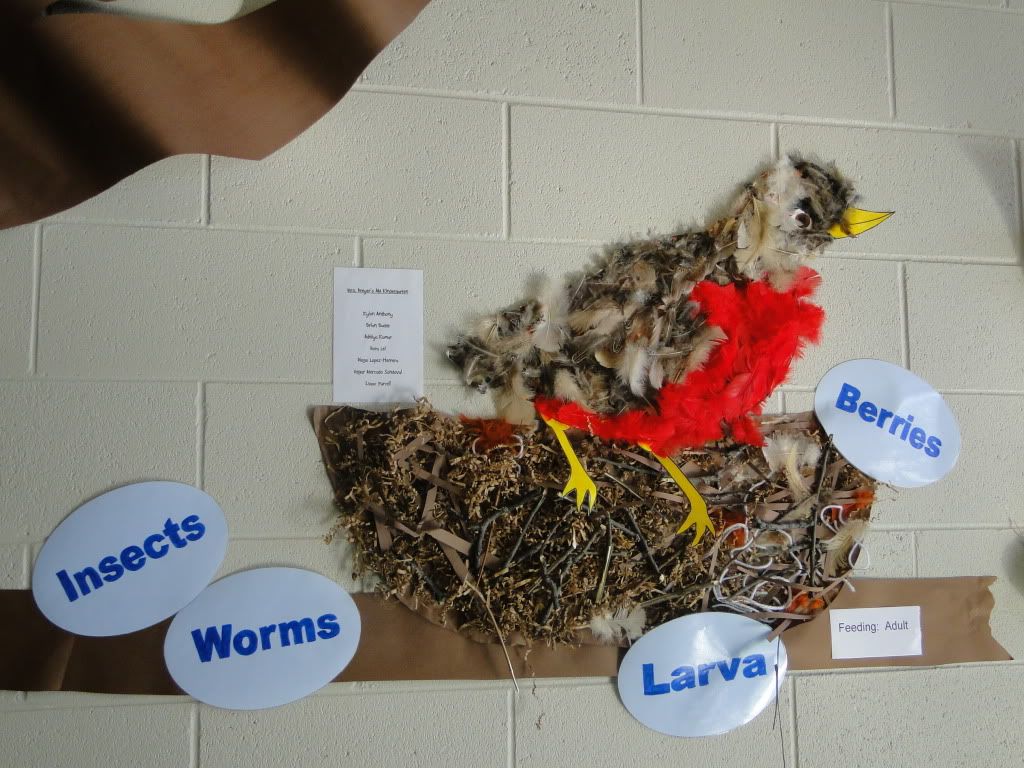 ....and a couple more views of the trees and birdhouses!