Isn't this cute? I am the furthest thing from a cat lover, but when I saw something similar sitting on a porch of a house I drove by a few weeks ago, I knew I had to try making my own version. Super simple and makes a great outdoor decoration! The whiskers are pipe cleaners, the ears are leaves hot glued on, obviously I used more of Kristen's blog candy googly eyes and the tail is branch from some type of evergreen tree with the needles removed!
Close up of the ear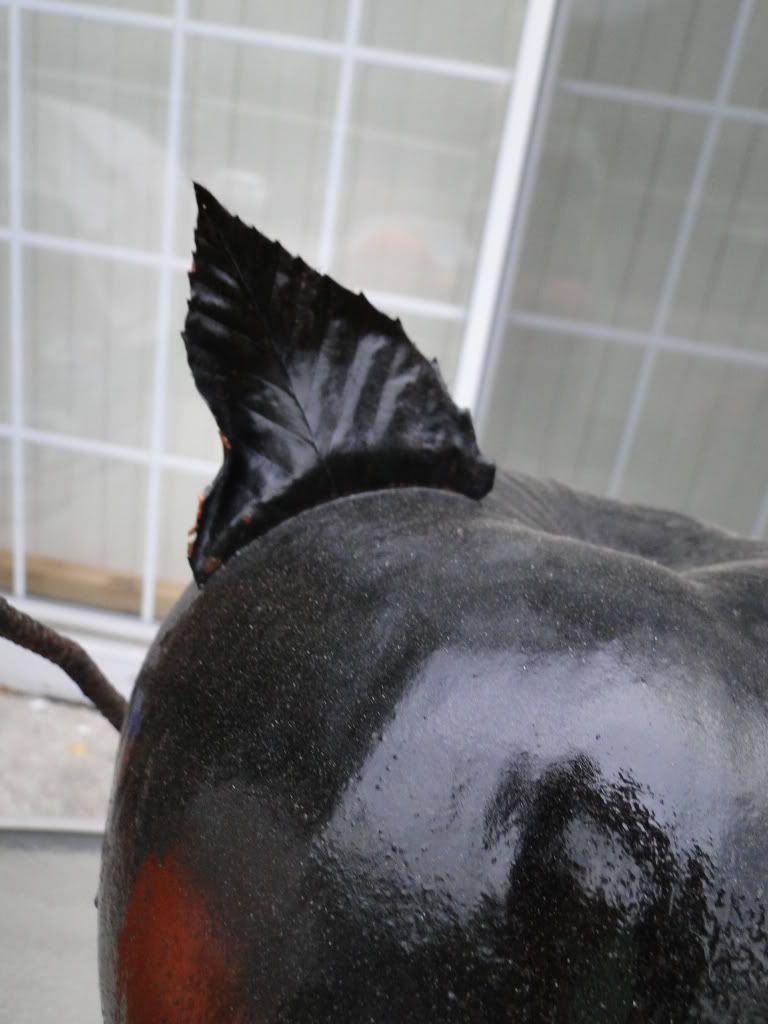 Of course my head is working over time trying to come up with ideas for some other painted pumpkin animals! I was thinking that a spider would be really cool that maybe you could use small mini pumpkins painted black for the legs and somehow put wire through them to attach to the body part. Although....I think that would take quite a few mini pumpkins with eight legs and all! lol Then I thought about a turkey!!! You could make a turkey very easily with real feathers! Or how about a snowman with the pumpkins all painted white!!! It's not out of the question for us to have snow here in Michigan on Halloween! I'm hoping it doesn't happen this year, but I have many memories of trick or treating growing up with my snowsuit covering my costume!
My boys are loving this addition to our family even though his stay is going to be a limited one. :) Hope you all have a magical day!