I cut a bunch of cards out awhile back from the Wild Card cartridge. I had used some of my double sided DCWV paper and was able to get two cards from each piece. I finished one from each paper design and never finished the other ones! This paper was perfect for the hearts and ribbon challenge at
Really Reasonable Ribbon
so I finished it up last night! The embellishment came from the same pack as the one I used on the Flamingo card. I think that the stitching (which I didn't use on the last one like this because I didn't have my sewing machine!) was a nice finishing touch, especially around the heart.
I also added a piece of plain cardstock on the inside for a place to write since the background of the printed paper is so busy. I decided to put it on the left side so it could kill two birds with one stone by covering up the brad back as well! :)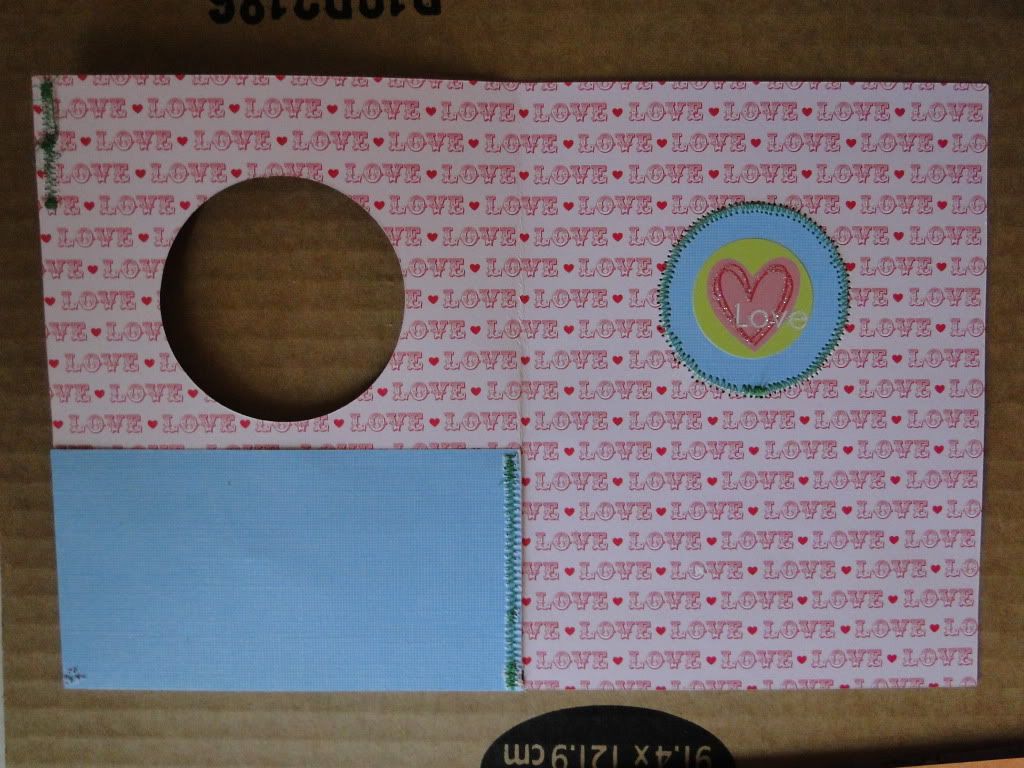 I have a lot of blog hopping to do today and too little time to do it! Some of them may have to wait until tomorrow for me to look at. I absolutely love blog hopping! I enjoy seeing all the different projects and I always seem to find at least a couple new amazing blogs to follow! Hope you all enjoy the remainder of your weekend! It seems to be going by too quickly for my liking!