I have to thank
Paula at More than Favors
for her awesome color challenge this week because I think that this is my favorite card to date that I've created! I love how it turned out!
The sweet owl was cut from the Straight from the Nest cartridge at 4". The patterned papers are from DCVW (Spring Glitter Stack from a couple years ago). The "Thank You" stamp is by Inkadinkado and the green adhesive gems I used for the eyes are from K&C Co. I also used one of my
Action Wobbles
for the first time! Loving
Action Wobbles
!!!

Here is the card in action!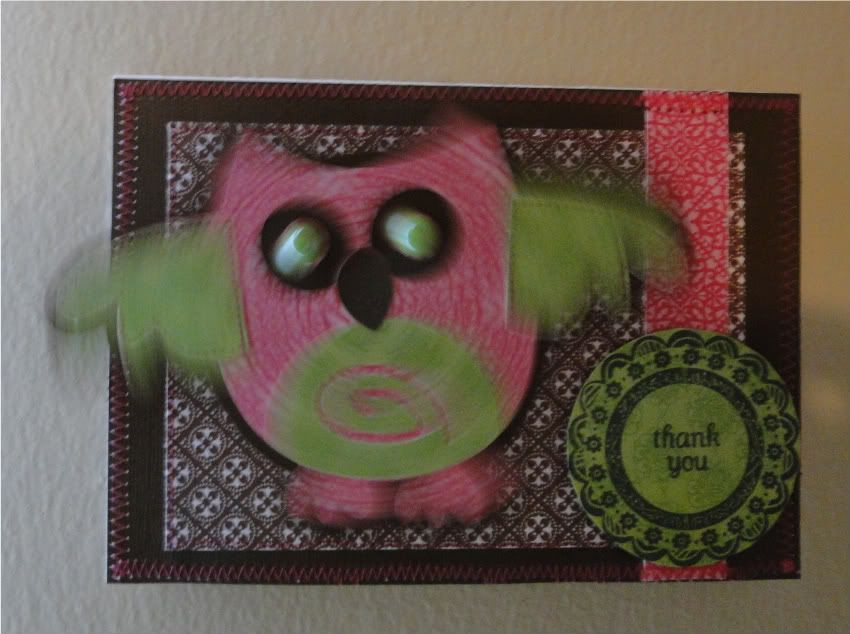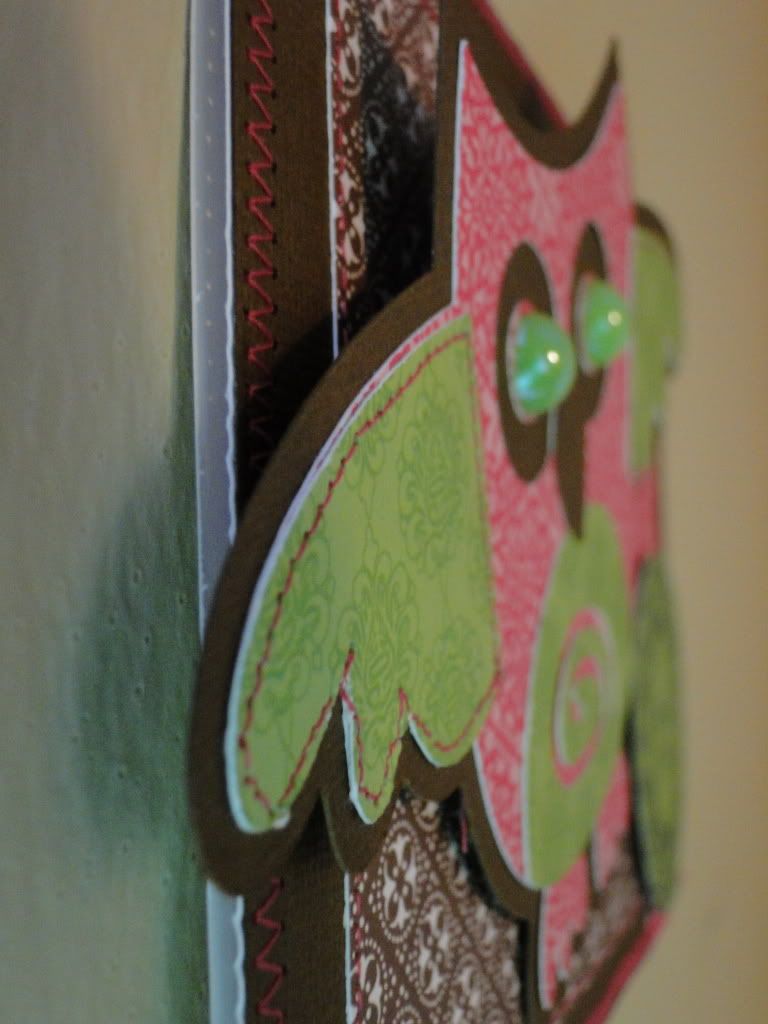 Thankfully Parker is feeling better and is back at school. I've got load of laundry number 3 in the wash and have already been to the grocery store, Costco and got gas! I need to start organizing and packing up my stuff for my crop this weekend. I'm going to
try
and pack less than I normally do. We will see how successful I am at that. Let's just say that I wouldn't bet on myself...
The odds aren't good!
Hope you are all having a terrific Thursday!