I made this card last night for the
challenge over at KAndrew Designs
. Her challenge to us was to make a project with a bird on it. Well...who better than THE Bird! This Big Bird is from the Sesame Street Friends cartridge and I cut him at 6". The "You make my heart flutter" sentiment stamp is from Inkadinkado and both of the patterned papers are from the DCWV Spring Glitter Stack.
I used my craft knife to cut around Big Bird's hands so I could slip a heart cut in behind so it would look like he was holding it. Then added a few pop dots behind the heart.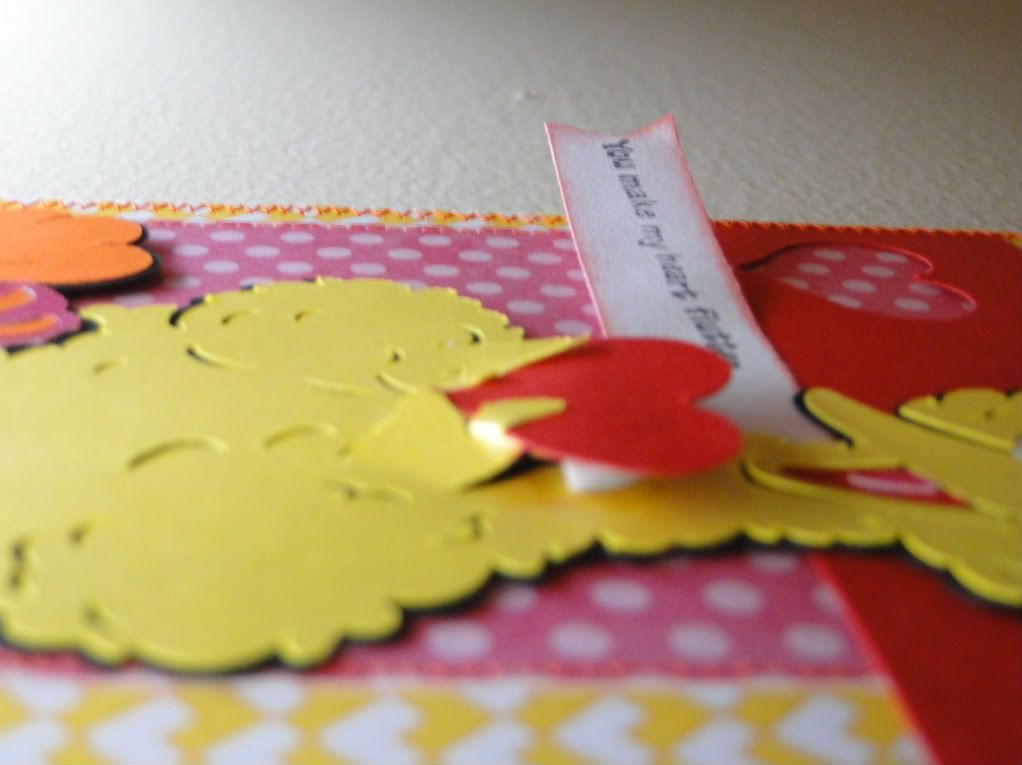 I'm thinking about letting my 6 year old, Tanner give this card to his "girlfriend". He informed me the other day that this is his "first boyfriend/girlfriend relationship" and wanted to know that if he cleans his room can he have Layla over for a playdate. Then he continued with.... "and when she's here can we please have some alone time?" Ummmmmmmm....hello!!!! He's SIX! We are going to have our hands full with this one!
I am also entering this in
Betty Bee's Buzz challenge "What a Character".
Don't forget to check out my
bribe, desperation, begging for votes,
blog candy
post below!