Here are the trial versions of the treat bags that I'm going to be making for my boys classroom parties coming up in a few weeks. I was working on these last night when I realized that I didn't have any googly eyes! Oh the horror!! I was waiting for my hubby to get home so I could run out to M's or J's to pick up a couple packages. When he got home he walked in with the mail and in the mail was an envelope full of goodies from Kristen that I had won last week on her blog and guess what was inside?!?! YEP! GOOGLY EYES!!! For once something went right for me! lol So a big shout out to Kirsten for saving me last night!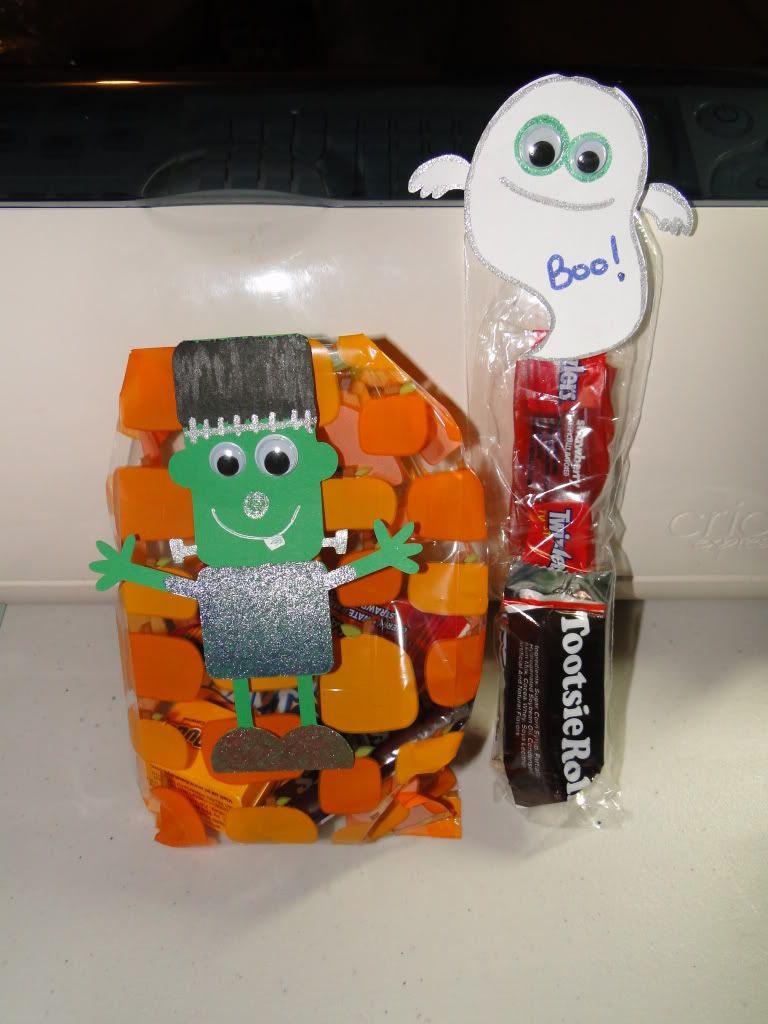 Both of these were cut from Mini Monsters. I love all the cute cuts on this cartridge! I used the awesome Martha Stewart Glitter Pens which I LOVE for the details! I am going to submit these for a challenge over on
Andrea's blog Love is in the Details
.
Thank you for stopping by and hope you all have a magical day!