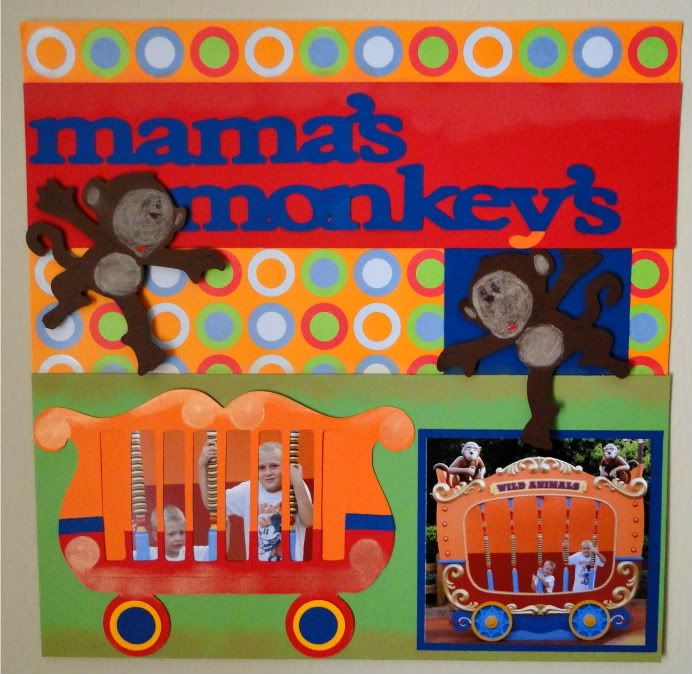 Here is my entry for Emma's challenge over at her blog
Creative Time for Me
It is for her Throw Back Thursday Challenge using Everyday Paper Dolls something with an animal!
This LO also qualifies for "something cute" submission for The Pink Stampers challenge! I've never submitted anything for a challenge, but I decided to give it a try!  I knew the second I saw the circus cage and the monkeys on the Everyday Paper Dolls cartridge exactly what I was going to use it for! It wasn't until I was actually creating the page that I came up with the idea to place one of the pictures behind the bars of the cage! I love the way it turned out and I love my little monkeys!!!
Thanks for taking the time to stop by and have a look!