As most of you know I was on bedrest at the end of last month and I had committed to making alot of cuts on my Cricut for our Homecoming parade float. My wonderful husband jumped right in and learned how to use my Cricut AND my Gypsy and saved the day(s)! I can't remember how many 12X12 sheets of each he had to cut, but he ended up cutting a total of 120 cattlehead and 120 small stars along with 30 full 12X12 stars all by himself! When he first started he was actually having a good time and made the comment that it was "
kinda fun
" but after about 2 hours of continuous cutting he was looking at me saying "I don't understand why you find this enjoyable!" lol God love him! He was so relieved when my bedrest was over and I was able to do the welding and cutting of the words and the city scape myself, although he made a wonderful assistant putting the paper on the mats and removing the cuts after they were finished! There is no way that I would have been able to complete the things that were needed for the kids cowboy vests or the float itself without him. I have the best hubby in the world! I love you Jim!!!
The theme for Homecoming this year was City Nights and our elementary school was given Dallas. I was less than thrilled with our assignment, but we ran with it and I think that our float turned out really nice after a wonderful group effort! We had two wonderful parents who are very handy at the art of paper mache' and made an awesome bull head for us! The kids had a blast making the grocery paper bag vests, which were the perfect project for them to work on while the parents were putting together the big parts of the float.
We couldn't have asked for a more perfect week weather wise here while making the float as well as the night of the parade. Last year we were battling 30 MPH winds with rain and temps in the low 30's! I'll take what we got this year anytime!
Here are some pictures of the cowboy vest creating, float building and the parade night. Thanks so much for taking the time to look. I'm very proud of my husband being willing and able to jump in when I needed him!
Our Parker making his vest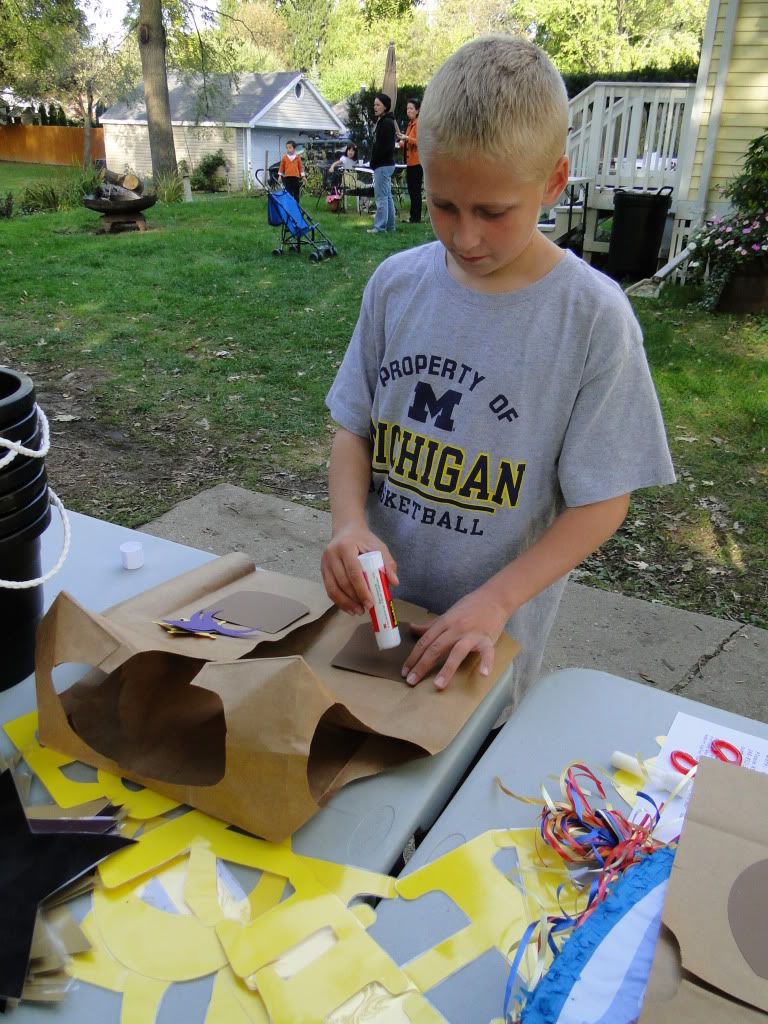 another student's creation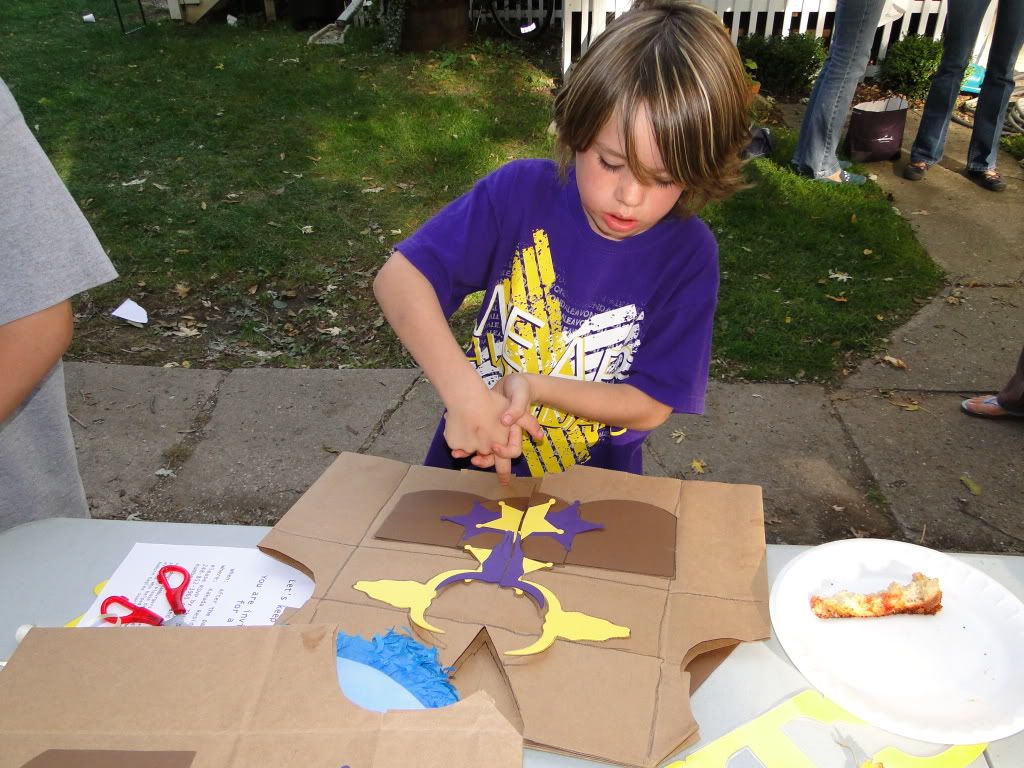 Our Tanner's finished creation that he is still wearing and very proud of!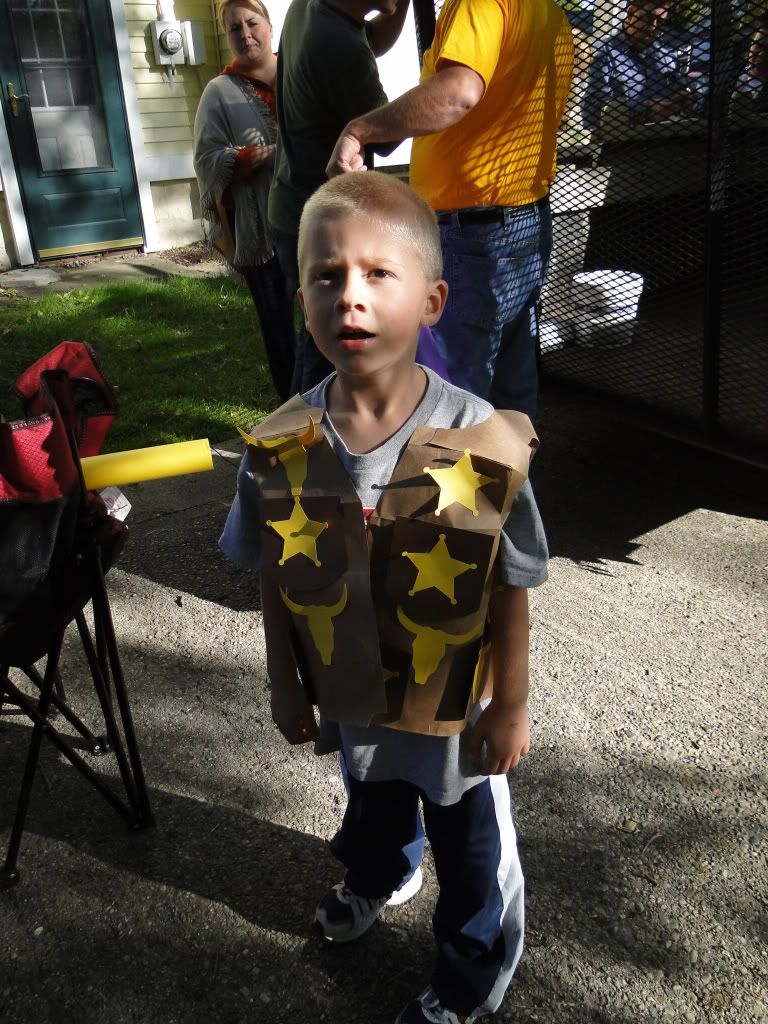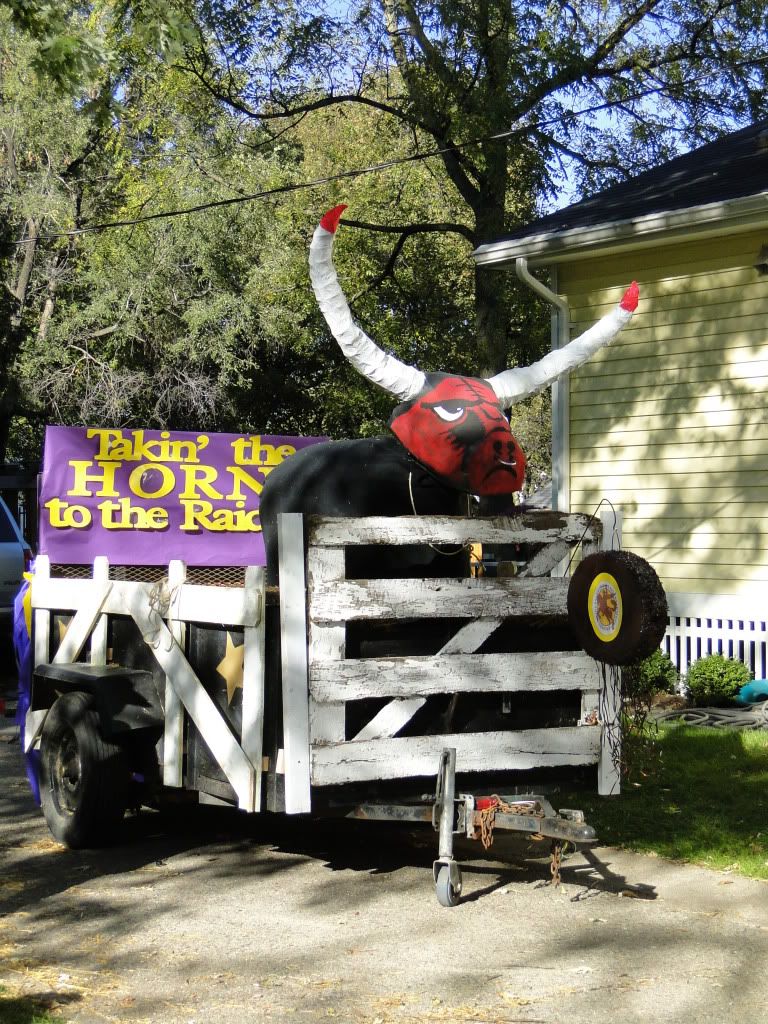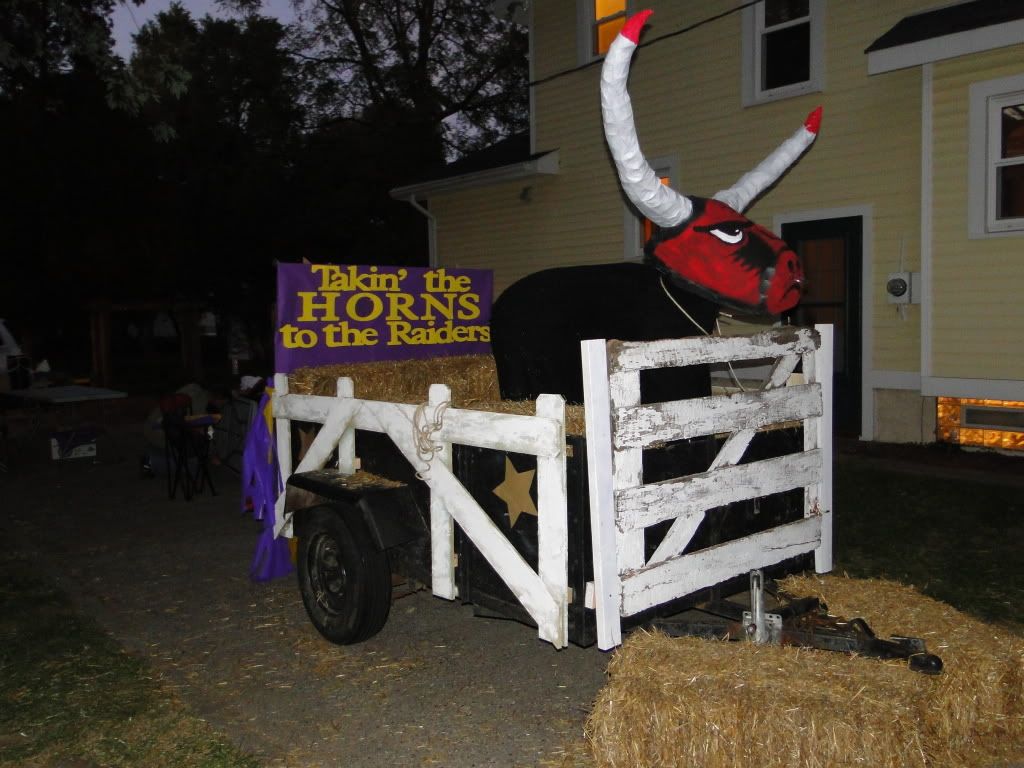 Me along with my wonderful husband and boys!
Parker looking mean like the bull! lol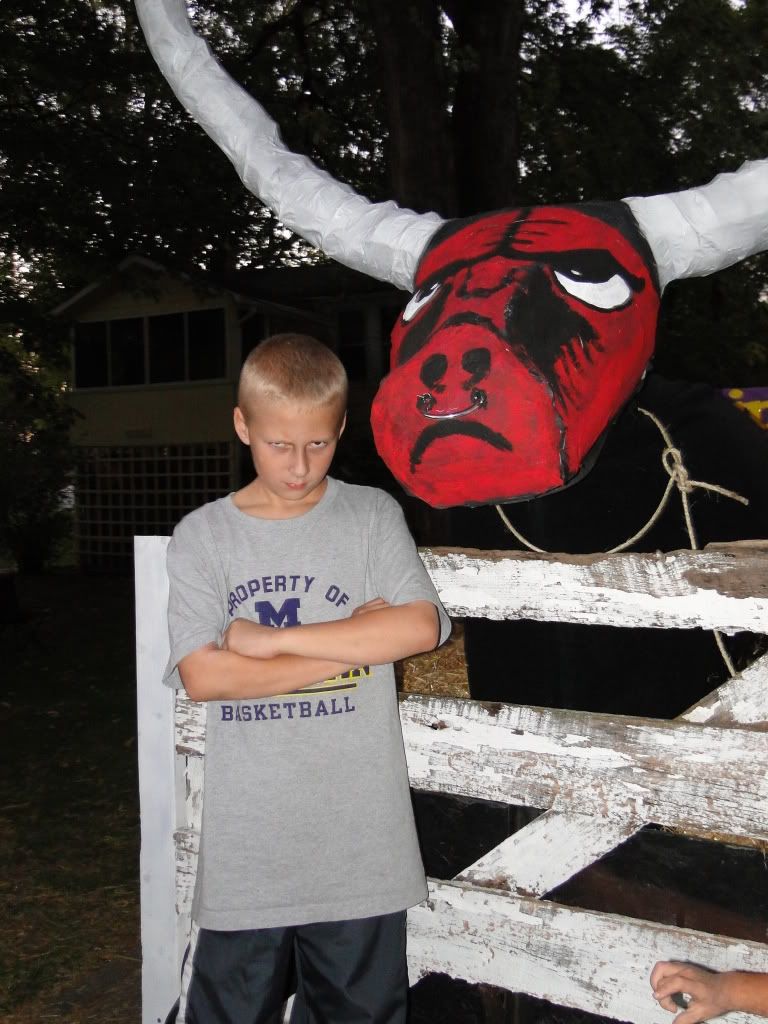 Homecoming parade night!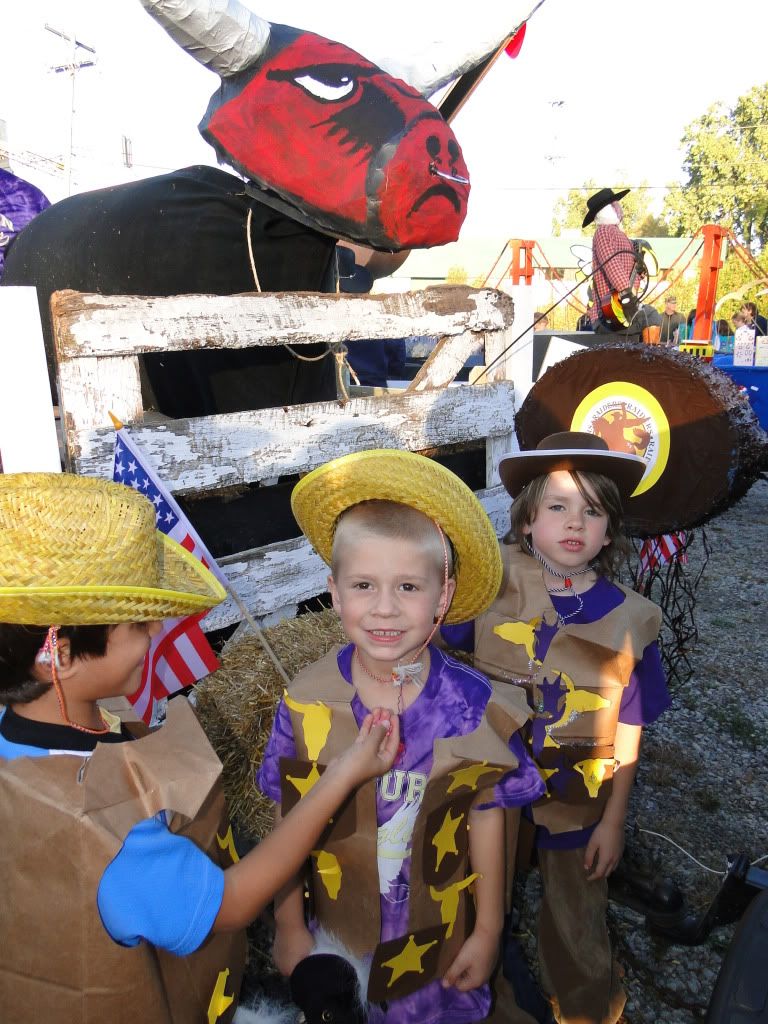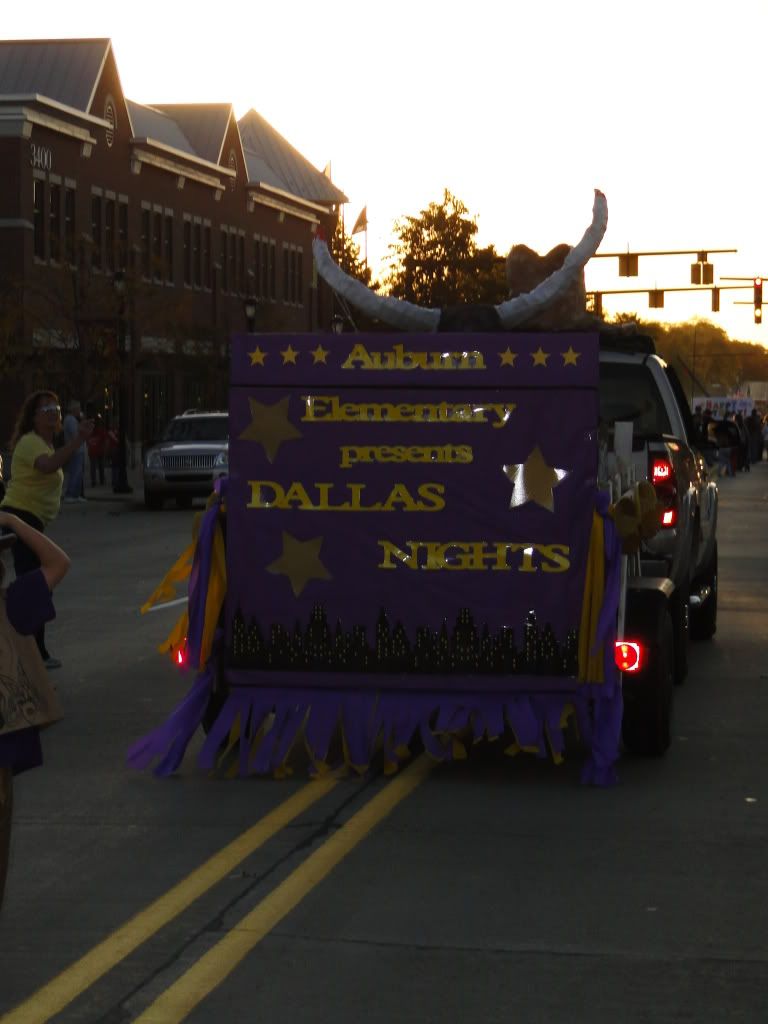 One of our awesome moms as our rodeo clown!
Tanner by the time we reached the end of the parade route! I see a future in the dramatic arts in his future!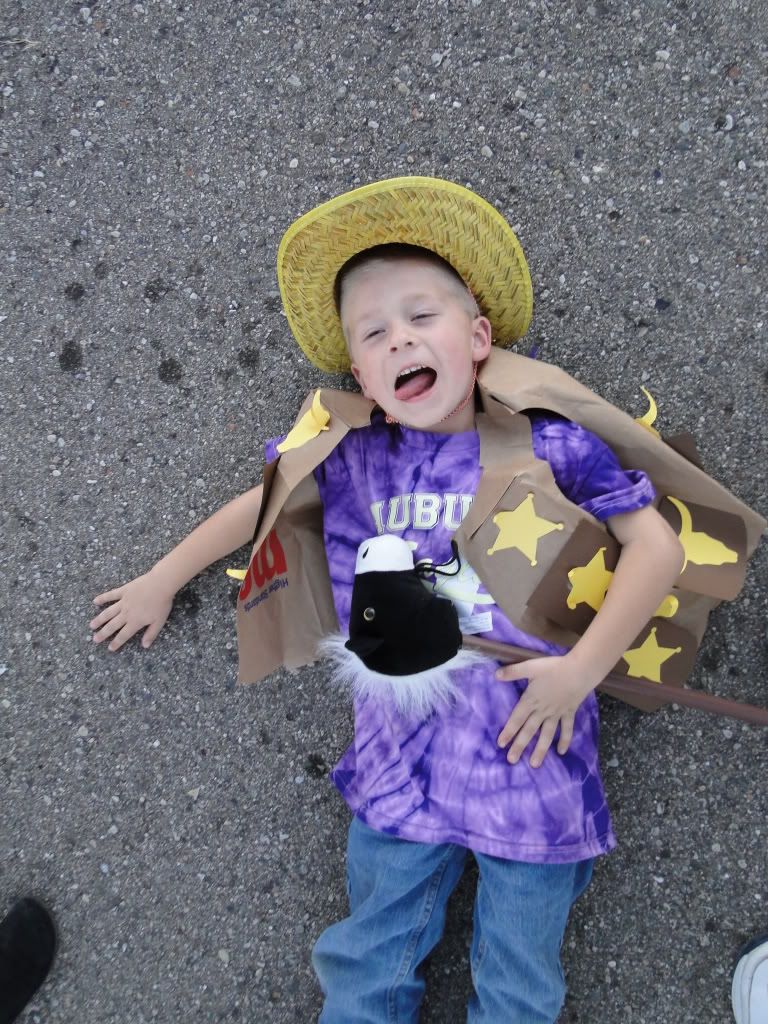 One last thing that I would love for you to check out if you have a few spare minutes... One of the amazing teachers at our HS (that just happens to be realted to our amazingly talented paper mache' parents!!!) put together and produced a fantastic music video of the kids performing their own version of the song Live Your Life by TI and Rihanna. It's fantastic! It's a You Tube video
http://www.youtube.com/watch?v=_XJhQywSmfc
Have a terrific Tuesday my friends!!!