Since we had a snow day on Thursday, our boys school celebration for the Chinese New Year had to be pushed back a day. It didn't seem to phase the excitement and joy heard throughout the halls of the school yesterday that we had to celebrate a day late!
Here is a picture of Tanner in the outfit Jim just brought back from China for him. He was so excited and proud to wear this to school!
The only picture I have to share with you of Parker is his legs and feet since he was part of one of the dragons! He is wearing the black pants with the grey and white stripe with white shoes!

...and what would Chinese New Year 2011 be without a rabbit? Here is ours!
Jim brought these back from China for all of the students. They are used for decorating during the Chinese New Year and the coins, dragons and mask are all for good luck! The kids were super excited when we handed these out and very thankful!

Here is my husband, Jim in his new Chinese jacket with Tanner.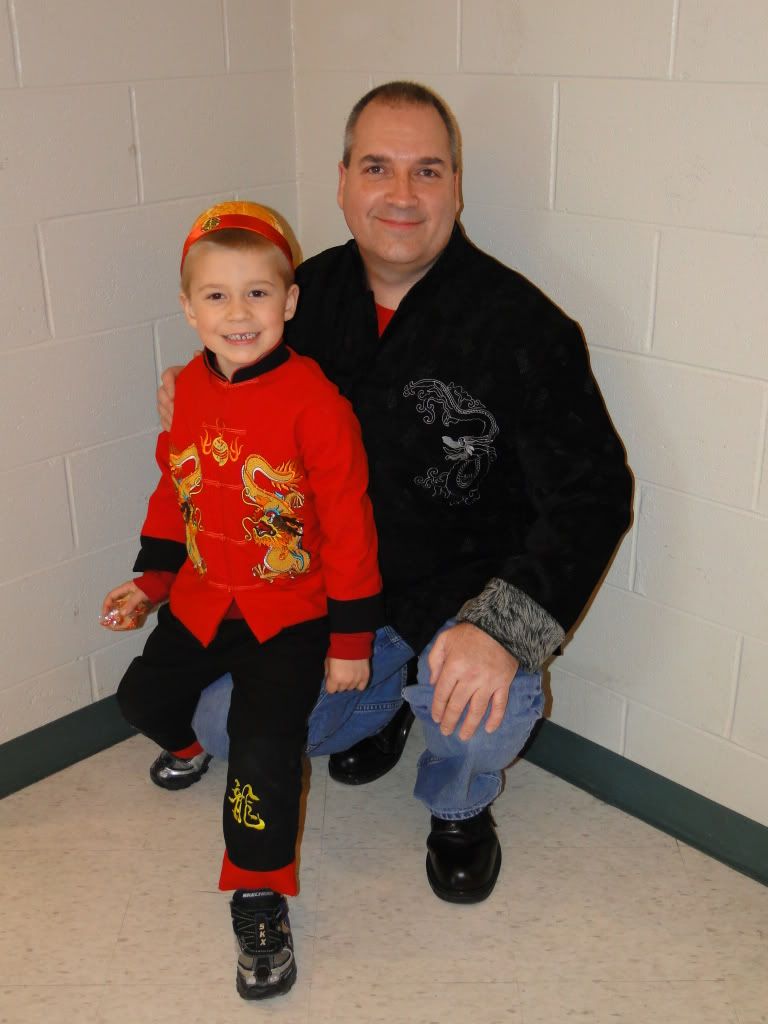 It was another fantastic day at our school watching all the different ethnicities come together and celebrate as one!